LED Open Sign
Broadcast business hours and boost your sales through dynamic promotions
Broadcast your promotions, opening hours and health & safety procedures
Grab people's attention day and night at 100+ feet
Installed in only 20 minutes
Connects on both Wi-Fi or hardwire network
Slim, light and plug & play solution
Content scheduling made easy through a local or cloud software
10-year lifespan
3-year warranty on parts and labour
Canadian based company with North American product and support standards
Take advantage of our affordable Canada-USA-wide shipping, product guarantee and support!
ASK FOR INFORMATION
Thank you for your interest in our product. Please leave us a message and we will get back to you to answer any questions you have within a short delay.

Description
Broadcast your business hours and your dynamic promotions with a single open-closed sign
For only CA$ 1,369, broadcast dynamic promotions, store hours, and health and safety procedures with Nummax's digital business hours sign. What's more: leverage this unique space to create a new revenue stream for your business by displaying advertising from your suppliers.
Visible at 100+ feet even on a bright sunny day, this open closed sign is light, slim and easy to install.
The LED Open Sign Wi-Fi connection will allow you to upload, update and schedule your promotions in real-time via your laptop, thanks to the Nummax Manager Content Management System.
Say goodbye to open-closed signs from another era and boost your sales with storefront dynamic advertising.
Take advantage of our affordable Canada-USA-wide shipping, product warranty and support!
Technical Specifications
Grab customers' attention and increase in-store traffic
Reach audiences in any brightness condition
Visible through tinted storefronts
Noticeable at 100+ feet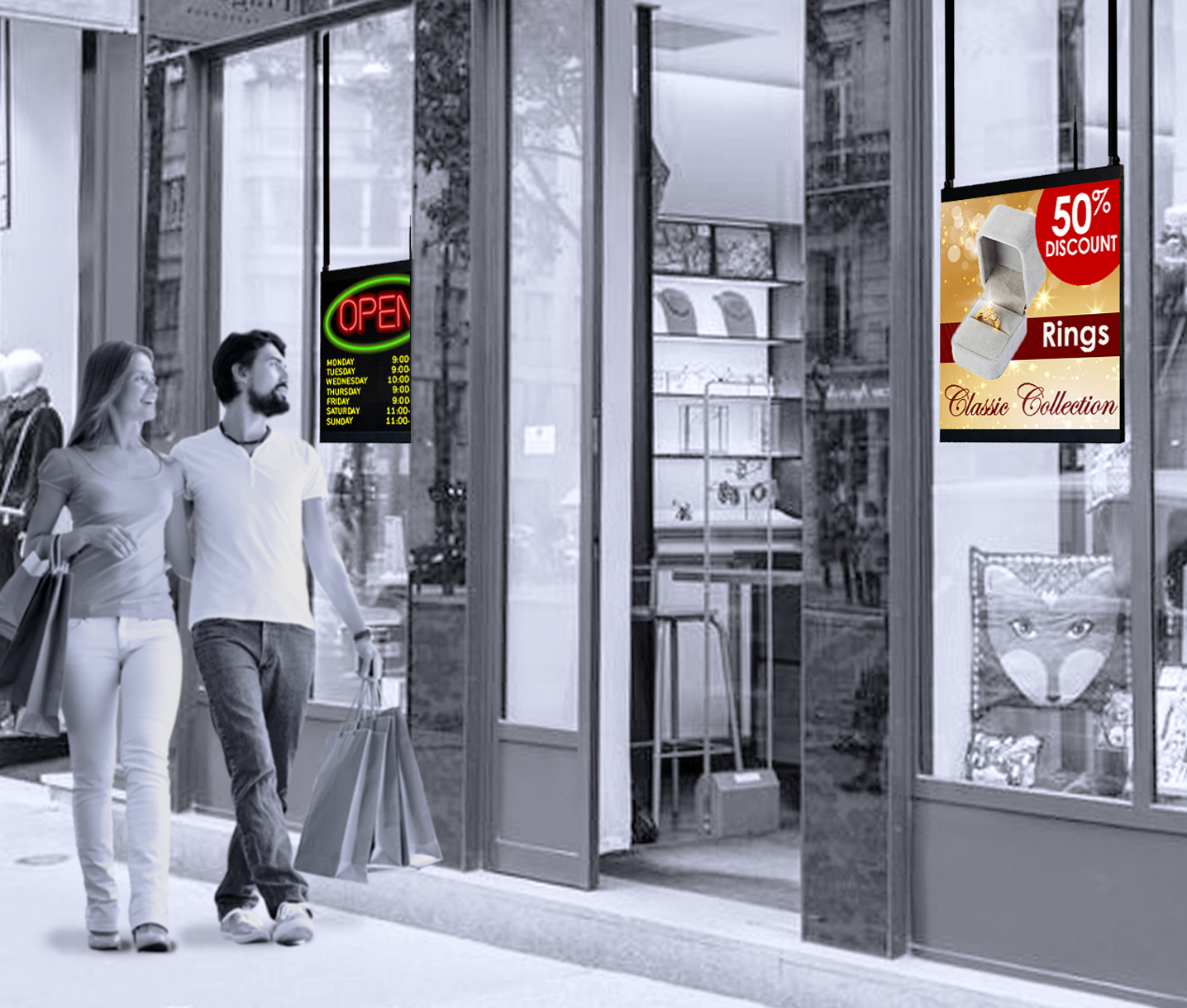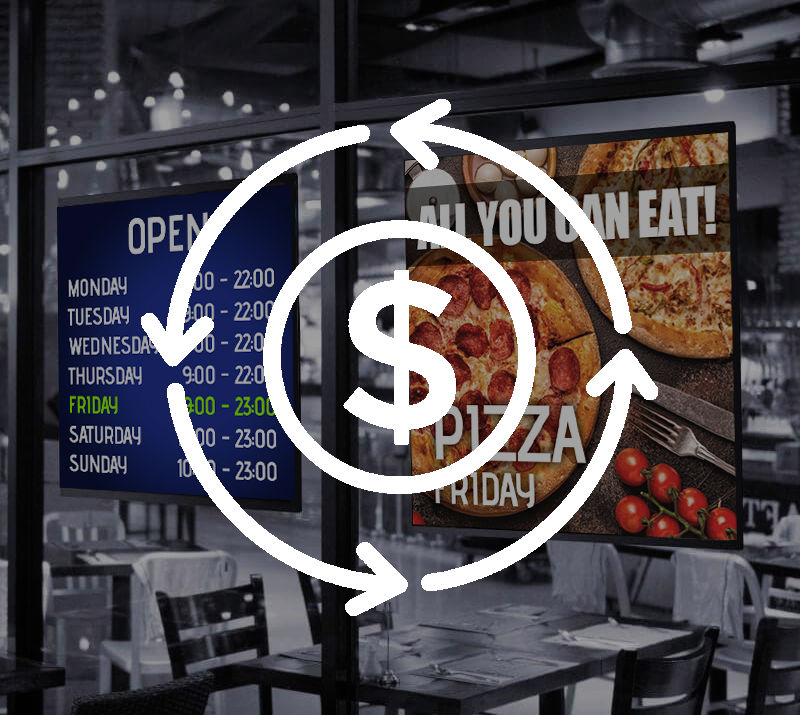 Get a quick return on investment
For a single investment of $1,369, broadcast your own promotions.
Broadcast your promotions easily
Broadcast pictures, animations and videos
Create slideshows
Broadcast time, text, web and more!