Discover 6 ways to install your LED Pro Poster
You are planning to acquire an LED Pro Poster or perhaps you have already made this purchase.
The flexibility of this Nummax display makes it easy to broadcast your marketing content and messages.
However, the difficulty is to choose the best location in your point of sale in order to reach the maximum number of people. Your audience must be exposed to your ads in an optimal way.
To meet everyone's need, Nummax has created different brackets to diversify the installation methods of an LED Pro Poster or several LED Pro Posters.

Hung oriented portrait
Hung oriented landscape
Combine multiple posters side by side (create a wider screen)
Attach two posters back-to-back (broadcast on 2 sides)
Installation on a rolling stand
Mounted in a wall bracket
Choice is yours!
LED Pro Poster hung in portrait mode
Each LED Pro Poster is shipped with an installation bracket for vertical installation.
This bracket is fixed on a window's frame, but can also be screwed directly to the ceiling. This is the standard installation method for your equipment in a storefront window.
The installation guide describes the installation steps. For a handyman, within 20 minutes you will be ready to broadcast your first ads.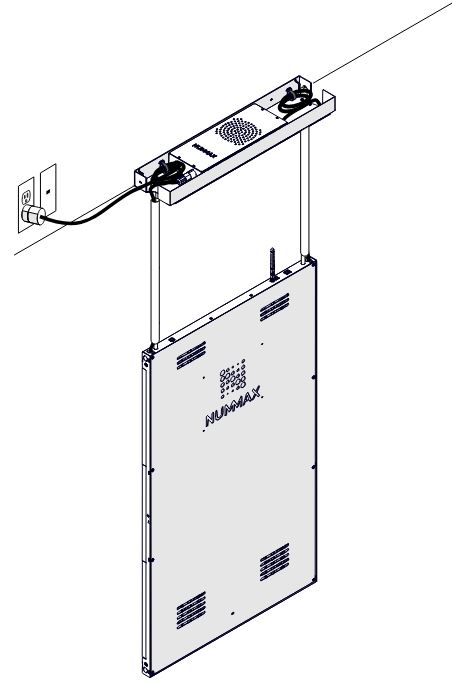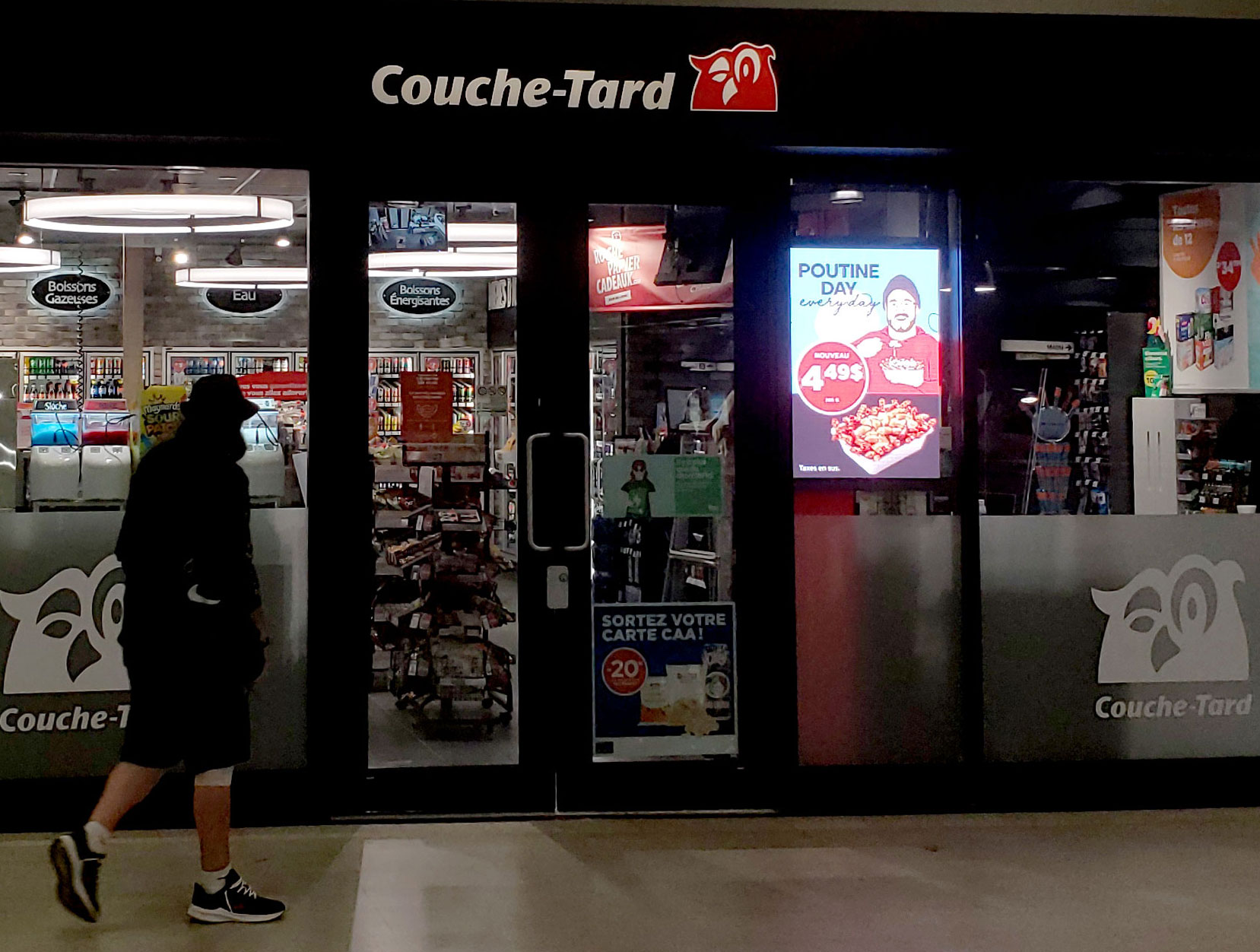 Your LED Pro Poster contains a bracket delivered with the required parts and hardware for this installation.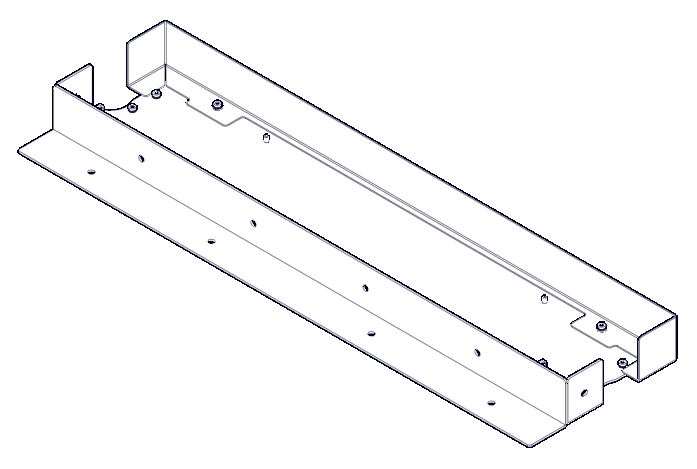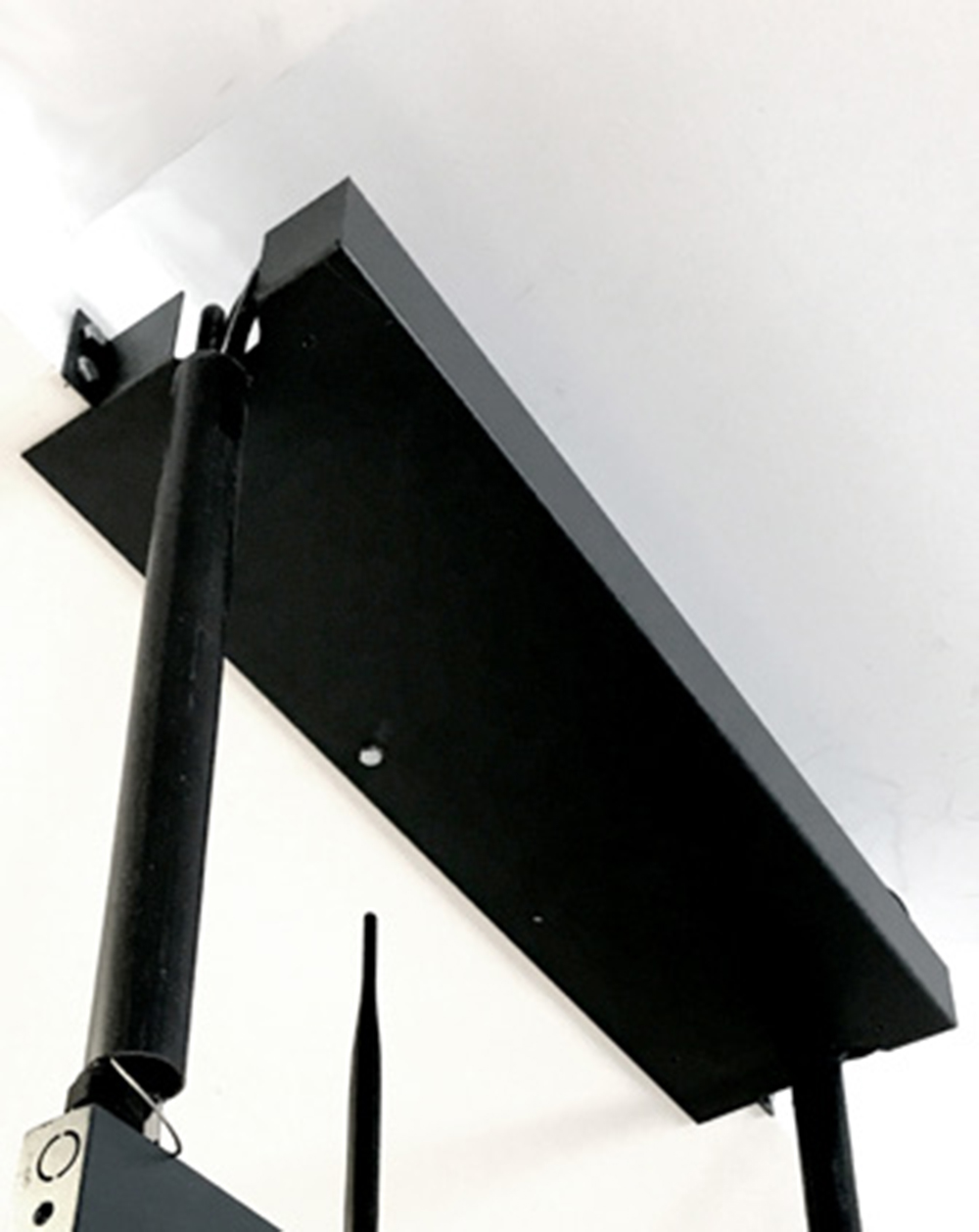 If your storefront contains higher window frames, Nummax has created an extension system to install the bracket on. This increases the space between the poster and the fixing point.

It is important to provide all the information to Nummax concerning your installation needs, so that the equipment shipped is suitable.
This standard installation is perfect for all types of businesses (restaurants, pharmacies, convenience stores, boutiques, offices, etc.) because it adapts perfectly to shop windows.
Hang your LED Pro Poster horizontally like a TV
The principle is the same as for a portrait installation, but with a wider support that corresponds to the width of an LED Pro Poster horizontally.
This bracket is available on order from Nummax.
If you wish to install an LED Pro Poster in landscape orientation in your shop window, it is important to specify this when ordering.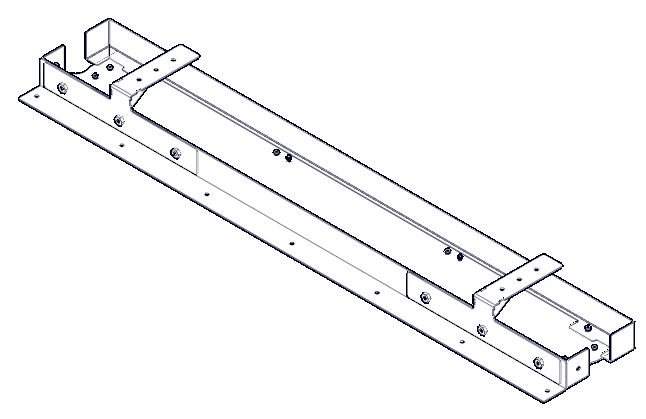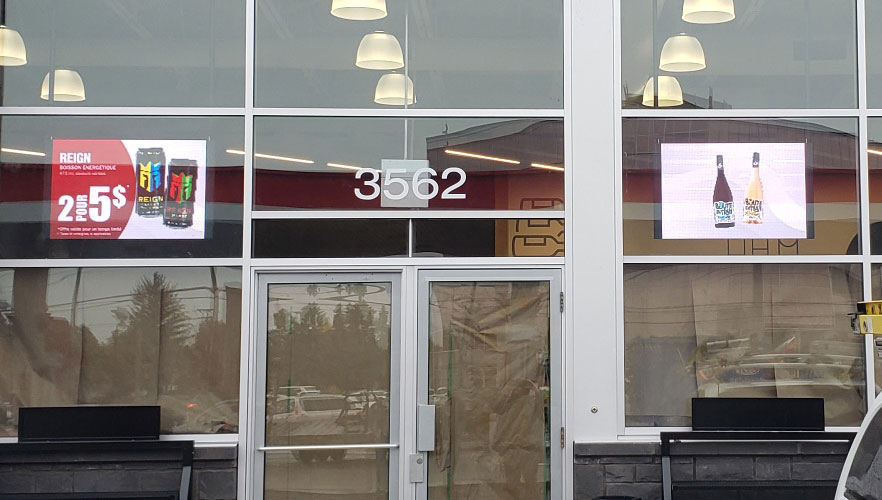 This choice of hanging the Pro Poster makes it possible to broadcast content like on a television. It is very suitable for different types of stores.
Install posters side by side to increase the display surface
If you want a landscape-oriented image, but a poster alone is not an enough size for your messages, you can join several LED Pro Posters side by side.
you will only need to attach the brackets for portrait orientation next to each other like individual screens.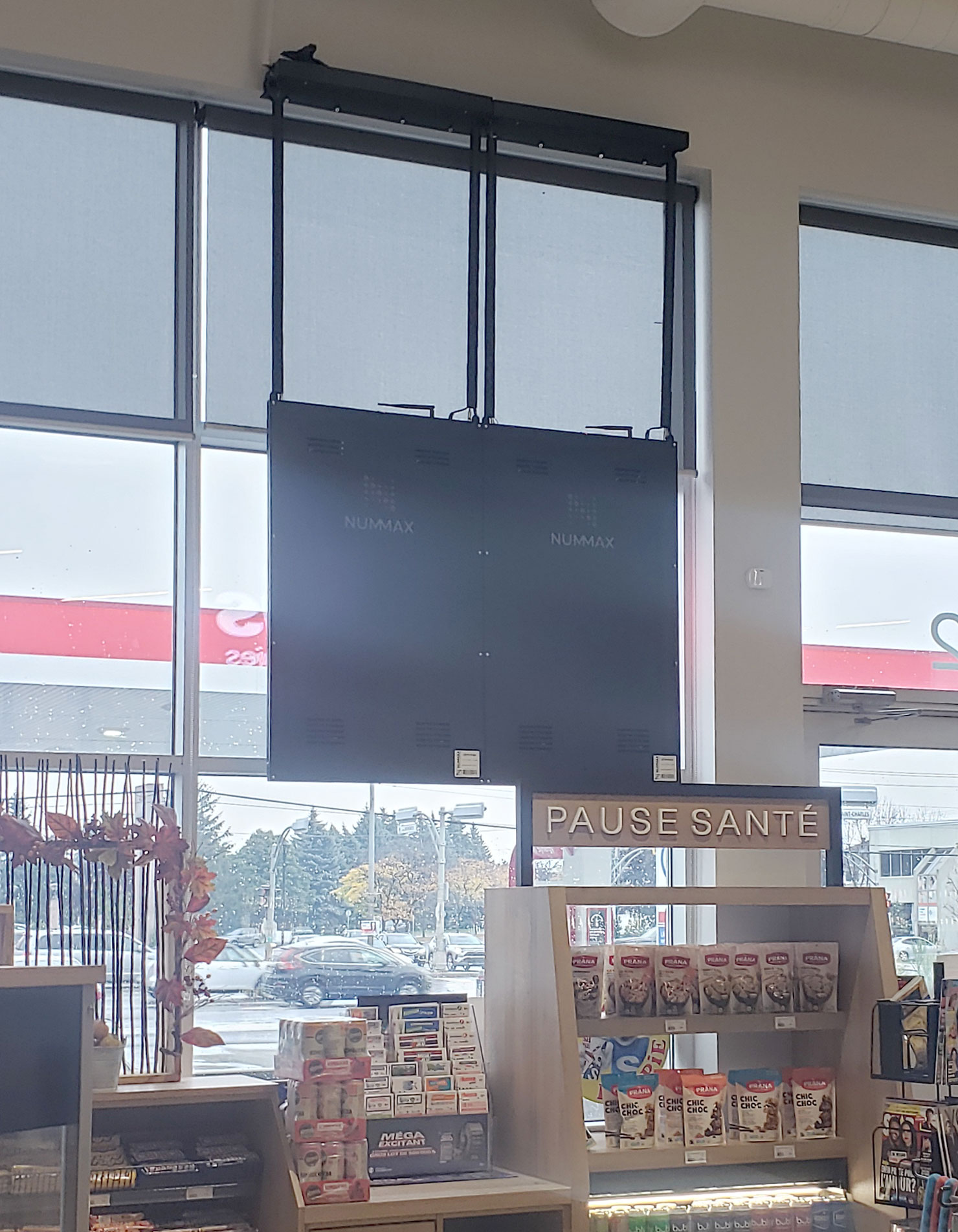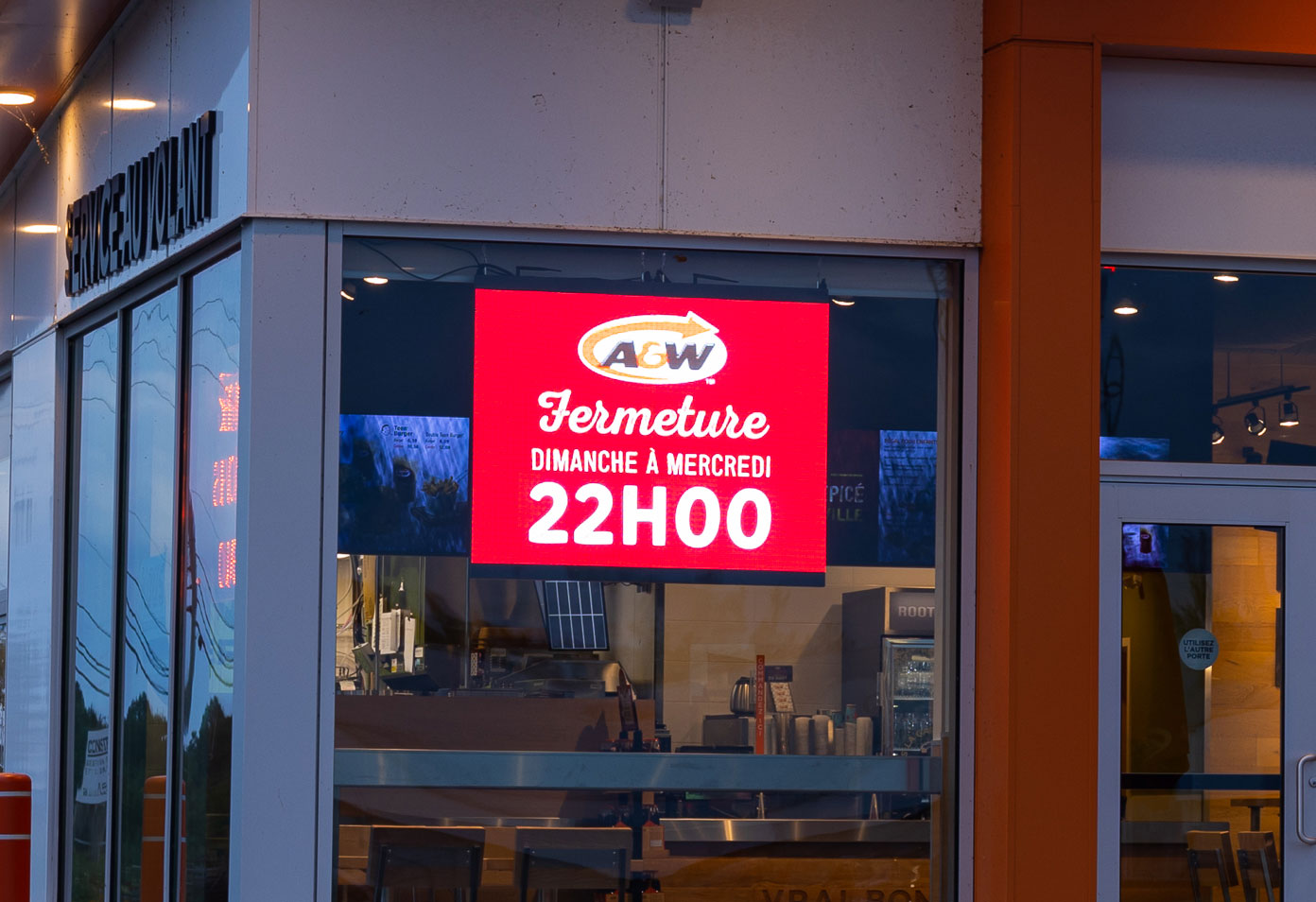 The Nummax Manager AIO content management software makes it possible to manage the two displays individually or grouped by synchronizing them.
The LED Posters are screwed together from the sides to increase rigidity of the structure as well as a perfectly uniform module surface. This preparation is done at Nummax factory before shipping your equipment.
This installation option is perfect for businesses with large windows such as restaurants, pharmacies and others.
Broadcast front and back with a back-to-back installation
If you want to broadcast content outside your window and inside your point of sale, you can install two posters back-to-back and assemble them using assembly parts.
.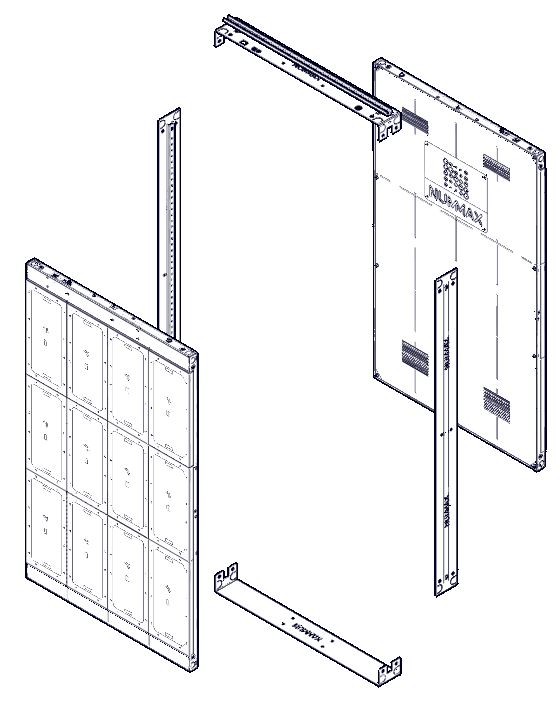 This option requires only one portrait bracket to which the power supplies will be attached.
Each display is individually controlled to deliver specific messages to target audiences. So, you can have an LED Pro Poster 4mm 5000 nits of brightness, facing outwards and an LED Pro Poster 2.5mm 1500 nits, facing inwards.
It is mainly stores with inside and outside clients circulation that use this choice of display mounting.
Move your LED Pro Poster with a rolling stand
If you want to be able to move your LED Poster around, Nummax has created a removable rolling stand on which you can install your display.
Delivered with its assembly and installation guide, this equipment will allow you to move your poster in your indoor sales areas.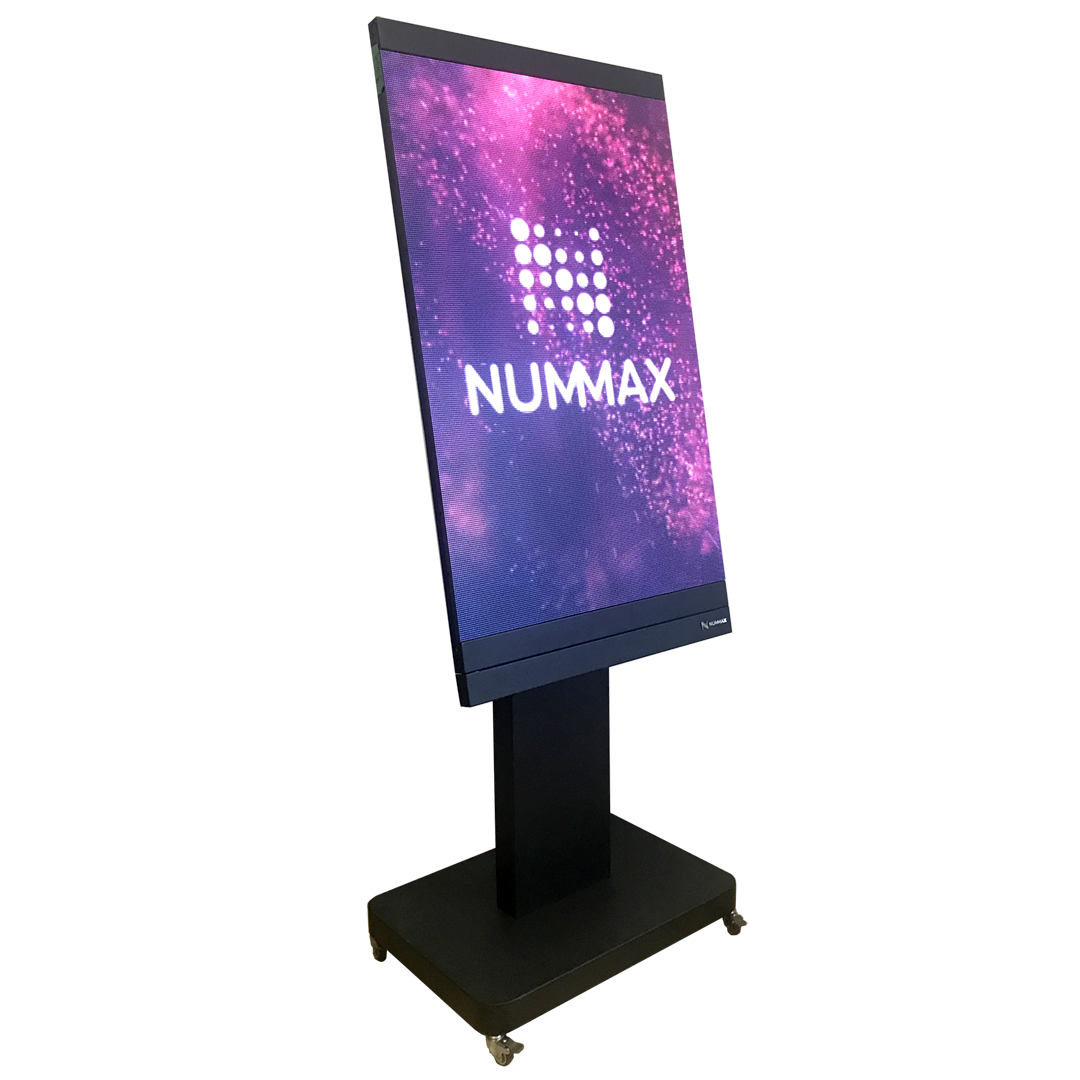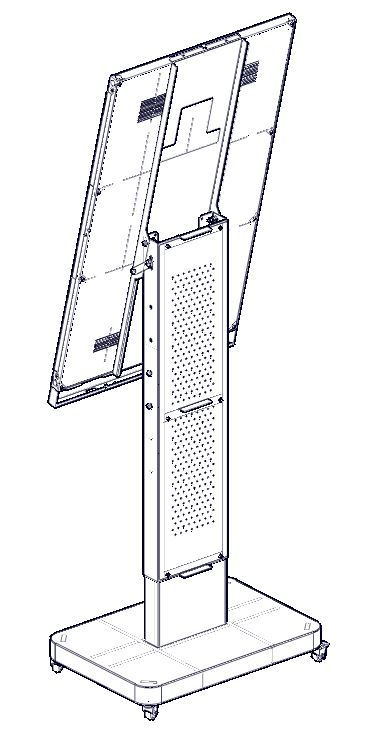 You can choose the rolling stand to display your promotions. With its solid base, you will have a mobile display solution that will attract the attention of passers-by long before they show up in front of your business.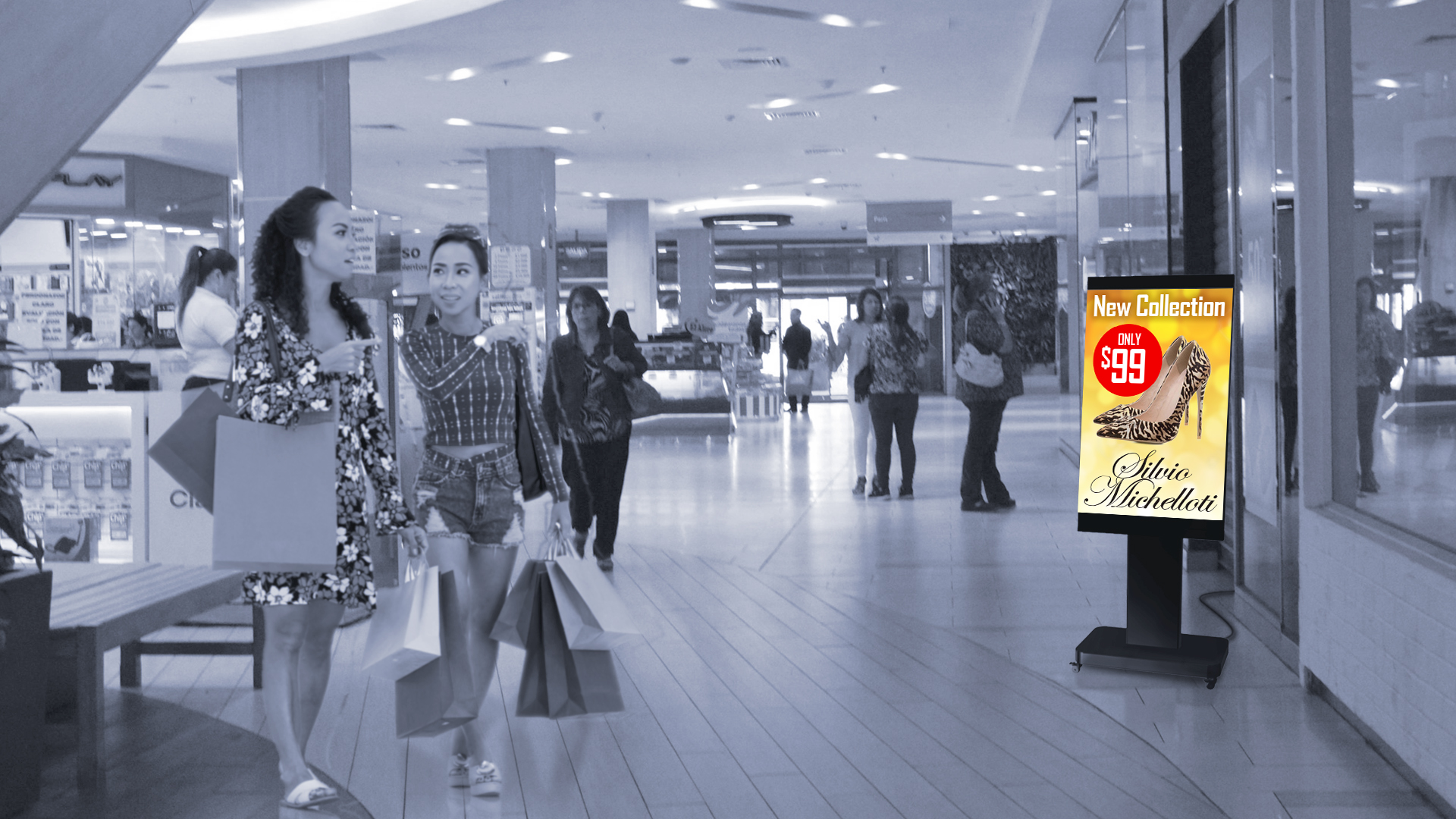 A rolling stand is very suitable for offices with large hallways, hotels, conference rooms and any store in a mall.
The LED Pro Poster mounted on a wall bracket
An LED Poster is a dynamic indoor display.
To recreate the concept of a poster holder, Nummax has created the wall bracket to receive an LED Pro Poster.
Its installation is easy and your poster goes directly into the frame that you have previously fastened to the wall.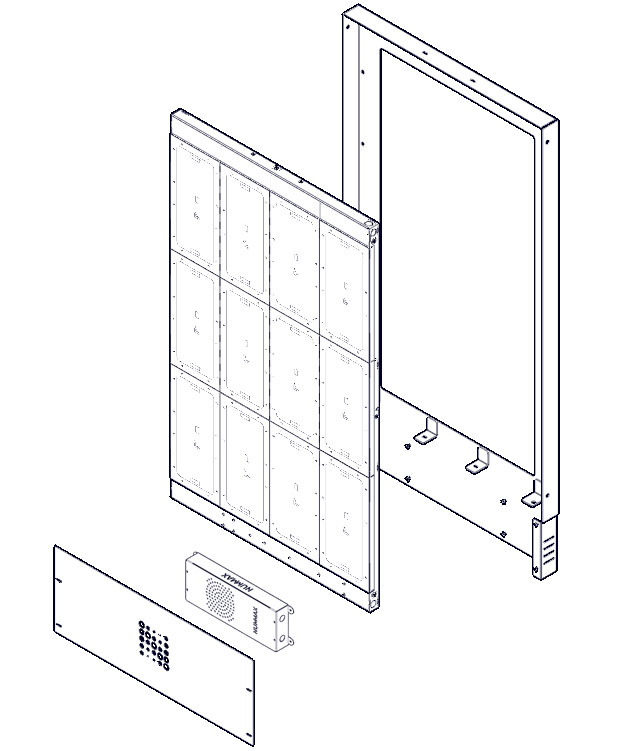 You can choose the orientation that suits you to place the PSU section on the top or bottom depending on where your electrical outlet is located.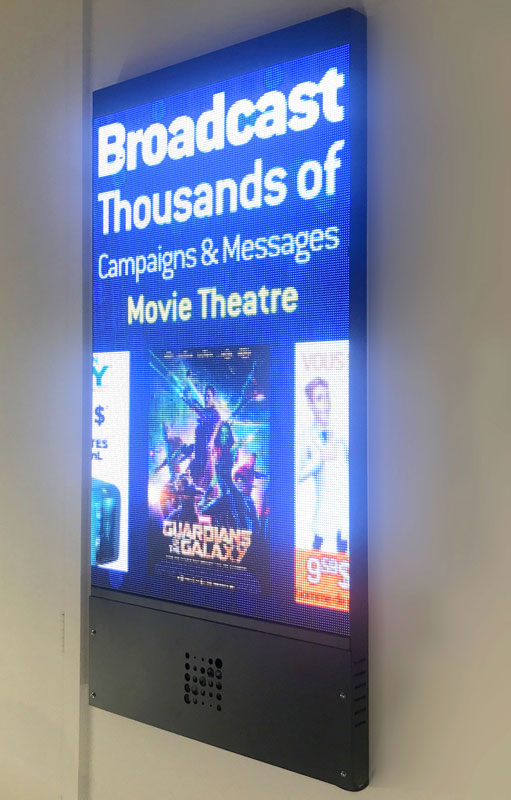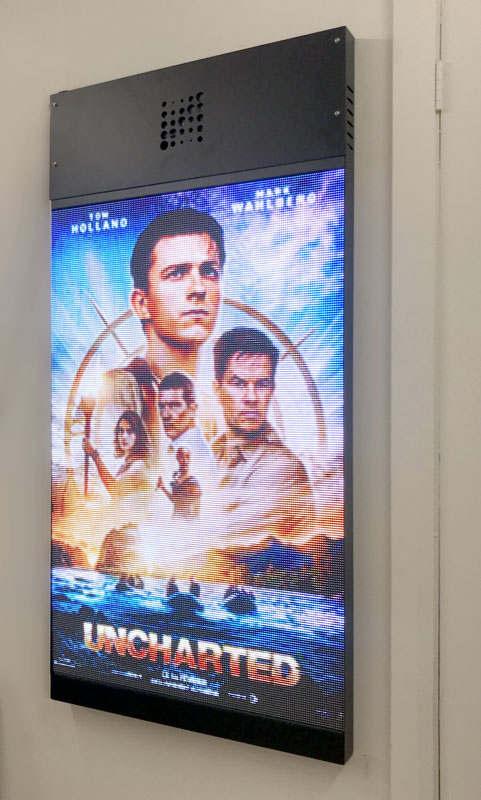 This choice of installation is interesting for cinemas, real estate agents, malls, museums, banks, concessionaires, theaters and many others.
To each his own installation of the LED Pro Poster LED
The dynamic display offered by LED solutions is a great opportunity for many businesses. Displays like the LED Pro Poste, significantly lower marketing costs compared to producing paper posters.
However, each store or point of sale will need to install its poster(s) differently. Nummax has designed six hanging solutions to meet this need.
If you wish to acquire one of these installation brackets for your point of sale, do not hesitate to contact Nummax. We are also open to any special request.
Nummax's ability to create custom installation brackets opens up possibilities. Enjoy!
Get a quote for your LED Pro Poster bracket
[activecampaign form=1 css=1]