LED JUMBOCUBE: BRAODCAST YOUR MESSAGES TO A VAST AUDIENCE
Choose
your pixel pitch!
6.67 or 5.33 mm
✔

Elevate Your Audience Experience with High-Performance 360°
LED Display Solution for Sports, Cultural, and Commercial Events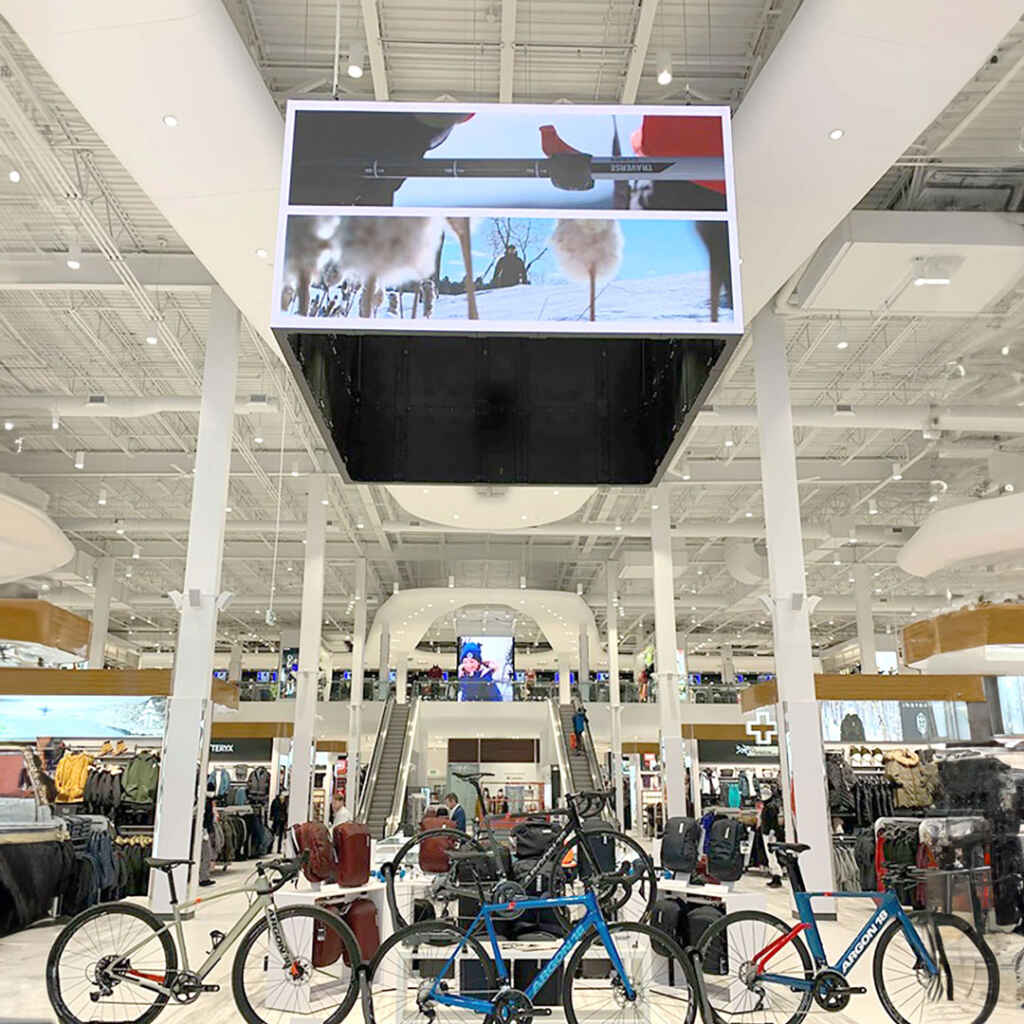 The JumboCube isn't just another display; it's a revolutionary solution that transforms your events into mesmerizing and immersive visual spectacles. Leave a lasting impression on your audience by incorporating this state-of-the-art dynamic display, elevating your events to unforgettable heights.
Choose the JumboCube and embark on a journey of innovative visual communication, introducing a new dimension to your event and sports venues. Let your audience experience a whole new level of engagement and make your events truly memorable with this cutting-edge technology.
High definition picture
Low power consumption
High brightness LEDs
Simplified installation
Ultra slim body
Light
5 year warranty
A turnkey dynamic LED display for your communication!
In our vibrant urban environment, event and sports infrastructures hold a pivotal role in providing unforgettable cultural and sporting experiences. These bustling public and municipal spaces draw us in, seeking moments that leave a lasting impression.
To cater to these expectations, Nummax proudly presents the JumboCube, a cutting-edge 4-sided LED display, each boasting an impressive 4.09 m² (44.08 ft²) surface area, delivering 360° communication to captivate an exceptionally large audience.
Crafted with a durable aluminum structure, the JumboCube offers a seamless turnkey solution, ready for immediate use. Gone are the days of needing additional structures; you can now effortlessly mount it directly onto your building's framework. The JumboCube's sleek and slender design ensures a seamless integration with your building's architecture, creating an immersive visual experience that leaves your audience in awe.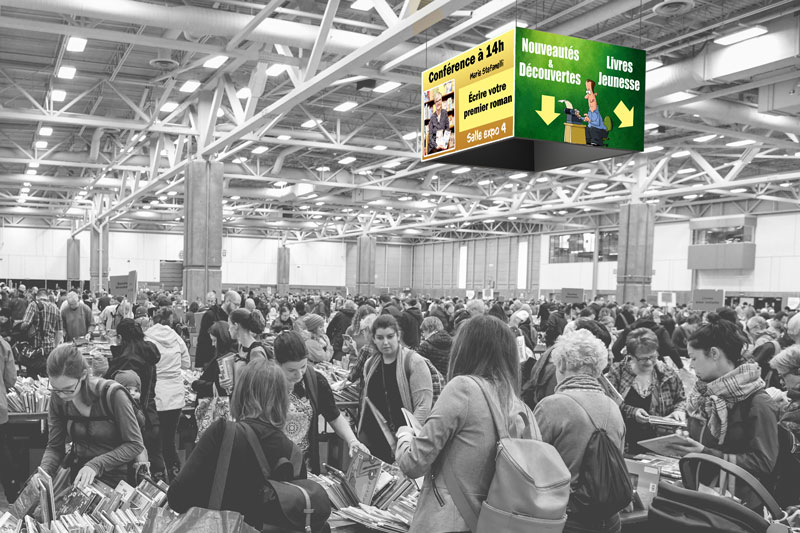 Get a JumboCube Quote
Let us know your location and the environment for the JumboCube.
We will get back to you with the project price.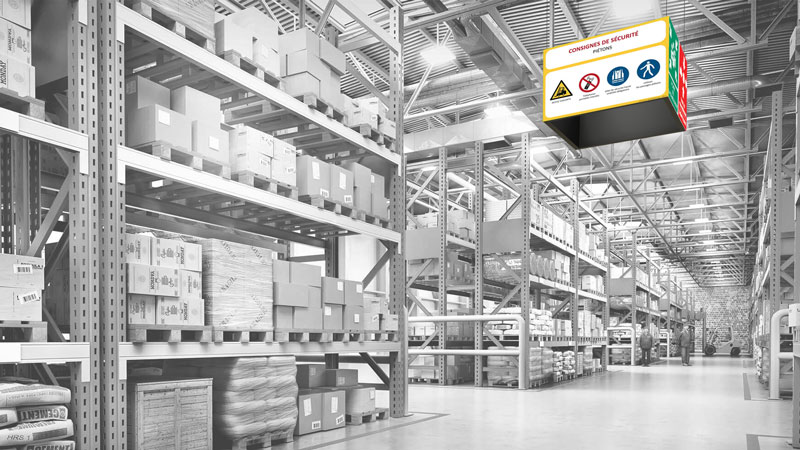 Easy installation in all your public, private and municipal spaces
Arena
Theater
Convention center
Corporate lobby
Lobby
Station
Airport
Mall
Bowling alley
Gymnasium
Indoor soccer field
Automotive showroom
Casino
Grocery and supermarket
Logistics warehouse
Bus garage
Other high traffic areas
Broadcast dynamic content to inform or entertain​
The JumboCube is engineered to deliver seamless real-time content broadcasting, whether you need to showcase sports results, convey impactful advertising messages, or stream live videos. Boasting a vivid and uniform color image, this cutting-edge display offers unrivaled definition among high-brightness LED screens in its class. Prepare to captivate your audience with remarkable image quality that will undoubtedly grab their attention.
Sports results
Advertising banners
Custom messages
Live videos
Signage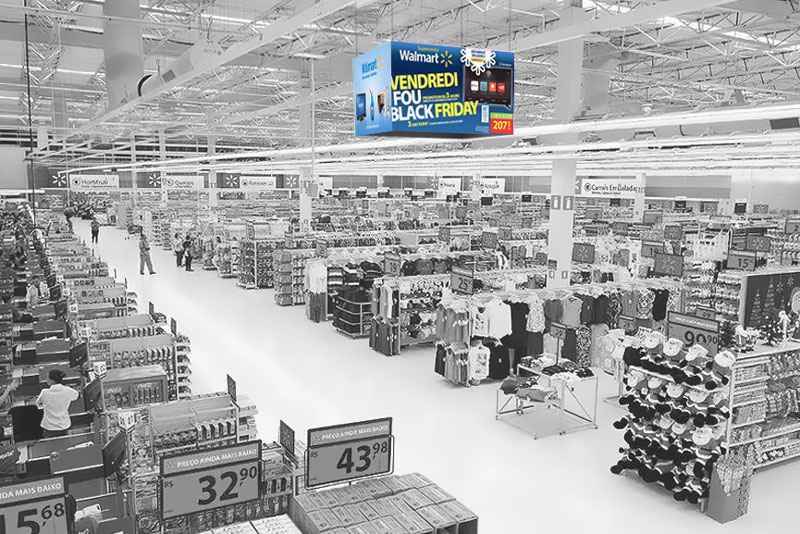 Model
JumboCube
Pixel pitch
5.33 mm
6.67 mm
Resolution (px) per side
480 x 300
384 x 240
Brightness
5000 nits
Viewing distance (minimum)
6 m / 19 pi
7 m / 23 pi
MEVD (Invisible Pixels)
9.5 m / 31 pi
12 m / 39 pi

Max consumption 4 sides

13107W
Average consumption 4 sides
4096W
Display surface (L x H) per side
2560 x 1600 mm / 100.7 x 63 po
Overall dimensions (L x l x H)
2560 x 2560 x 1600 mm / 100.7 x 100.7 x 63 po
Stackable
Non
DEL type
SMD 3:1
Color capacity
8 bits
Refresh rate
3840 Hz +
Frequence
60 Hz +
Colour type
RVB
Viewing angle
H140°, V140°
Lifespan
100 000 H+
Power
AC-110-240 V
Warranty
5 yrs parts & 2 yrs labor
Compliance
c ETL us / FCC / Can-ICES-003
Working temperature
-5 / 60 °C
Working humidity
10-80%
Environment
Indoor
Cabinets
Aluminium
Weight
680 kg / 1500 lbs
Orientation
Landscape
Player
Windows ou Android
Software
Inclus
Communication
Cable Ethernet
Maintenance
Front access
Anchors and hanging cables
Included
Installation
Included
Get a JumboCube Quote
Let us know your location and the environment for the JumboCube.
We will get back to you with the project price.