Standard LED Cabinets for your outdoor displays
Create outdoor billboards of all sizes
with bright and uniform colors!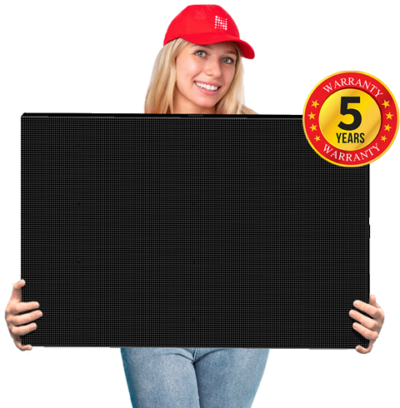 Optimize billboard advertising with an outdoor LED display
The digital out-of-home (DOOH) advertising market is quickly moving towards dynamic signage with LED billboards.
Outdoor digital signage allows vibrant and one-of-a-kind dynamic advertising, regardless of outdoor weather conditions.
The remote access to content updates and the possibility of having a library of many different advertisers on outdoor digital signage offers a fast return on investment compared to traditional billboards.
Get the best value from our preset sizes
At Nummax, we want to democratize LED outdoor displays by making it easy to shop, to get and install. By building our outdoor billboards with standard-size cabinets, we make sure to provide you the best broadcasting solution at the best price.
With 5 different pixel pitches, it gives you access to different billboard choice delivered all with step by step installation guide to make your life easier.
Whether you need a small 1920 mm x 1280 mm (6'4" x 4'2") LED screen or a giant 15 360 mm x 6 400 mm (50′ x 21′); whether your audience is near of far from the display; you will find a screen that match you requirements.
| | |
| --- | --- |
| Size: | 37.79″x25.19″x4.33″   (960 x 640 x 110mm) |
| Life span: | +100,000 h |
| Brightness: | 5500-7000 nits |
| LED: | SMD |
| Module size: | 12.59″ x 12.59″  (320 x 320mm) |
| Weight: | 80 lbs |
| Power: | AC 110-240V |
| Consumption average: | 180 – 300W / m² (depending on pixel pitch) |
| Working temperature: | -40/149°F (-40/+65°C) |
| Wworking humidity: | 10-90% |
| Structure: | Aluminum |
| Compliance: | cETLus  IP65 / IP67 |
For the newbies in the LED technology, pixel pitch is the distance between 2 pixels measured from the center of the first pixel to the center of the second pixel.
Depending where your audience is versus your screen you will require a specific pixel pitch to provide sleek images. The rule of thumb is to get a ratio of 1.8 m per 1 mm to get a perfect image. For example, if your audience is at ±10 meters, you should get a 6.67 mm pixel pitch. However if your audience is at +13m, you should get a 8mm pixel pitch. So choose your pixel pitch based the average distance between your audience and the billboard.
To learn more about pixel pitch, look at the FAQ section below or contact us!
Price Request
Tell us your location and the requested outdoor display dimensions (pixel pitch and billboard size).
We will get back to you with the price of the project and the delivery costs to your address.