Harnessing the Power of Visual Communication: Nummax-Libertevision's Unveiling at SignExpo 2023
In the realm of visual communication and signage innovation, Nummax-Libertevision stands at the forefront, ready to dazzle attendees at SignExpo 2023. Set to take place on September 21 – 22, 2023, at The International Centre, Hall 5, in Mississauga, Ontario, Canada, this event will host the highly anticipated Nummax-Libertevision exhibit at booth 328. Attendees can look forward to an awe-inspiring display of indoor and outdoor LED signage, groundbreaking interactive content, and a host of new products that redefine the possibilities of communication.

A Pioneering Approach to Interaction
Nummax-Libertevision is poised to transform how we interact with signage content through their interactive display solutions. At booth 328, visitors will witness the future unfold as a remote control becomes the conduit for instantaneous manipulation of signage messages, animations, alert notifications, scoreboards, transportation information, and much more. This groundbreaking interactivity blurs the lines between spectator and content, ushering in an era of dynamic engagement and immersion.
Radiating Brilliance: Indoor and Outdoor LED Displays
The heart of Nummax-Libertevision's showcase at SignExpo 2023 lies in their stunning array of indoor and outdoor LED displays. Attendees will be treated to a symphony of vibrant colors, high resolutions, and seamless visuals that captivate the imagination. These displays aren't just screens; they're canvases of boundless potential, capable of transforming spaces into captivating communication platforms. From enhancing brand visibility to conveying vital information, Nummax-Libertevision's LED displays redefine how we perceive and interact with the environment around us.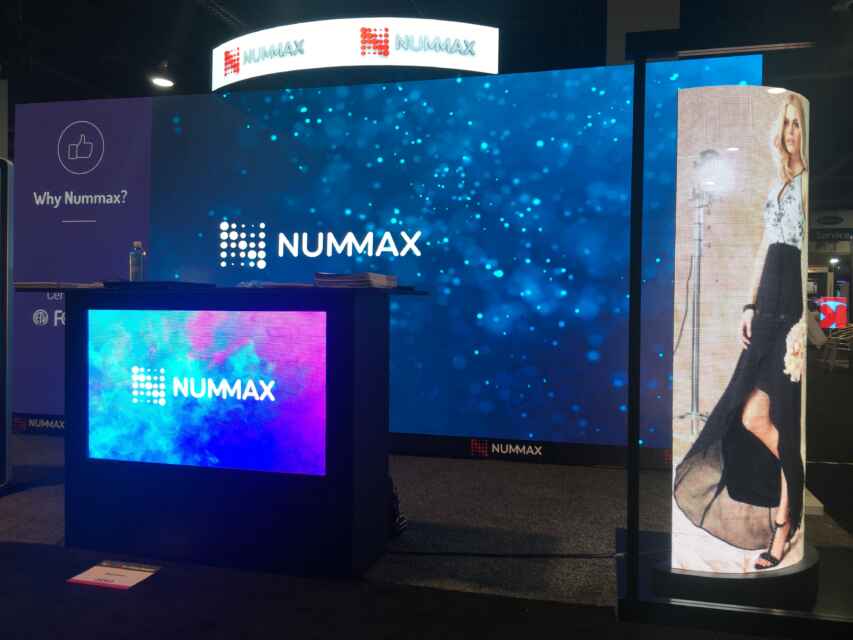 Guidance from Visionaries: Expert Sales Team and Project Estimation
Booth 328 is more than a display area; it's a hub of expertise and collaboration. Nummax-Libertevision's sales team, armed with comprehensive product documentation, will be on hand to guide attendees through the intricacies of integrating digital signage solutions into their projects. Whether it's crafting captivating customer experiences or elevating brand presence, their LED displays are poised to be the medium through which visions become reality. Moreover, the team is equipped to provide personalized estimates, bridging the gap between your concept and its tangible manifestation.
Facilitating Effortless Entry: The Promotional QR Code Access
You can take advantage of a special promotional offer by scanning our QR code to get your registration access badge.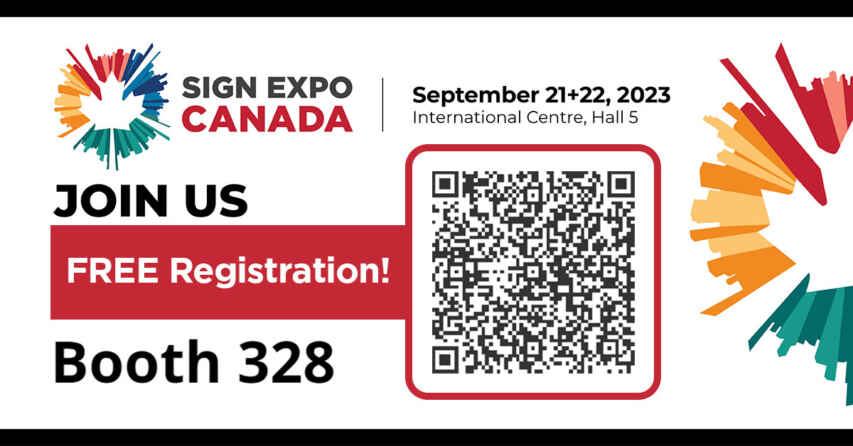 The Powerhouse of Innovation: Nummax-Libertevision at Booth 328
Nummax-Libertevision's presence at booth 328 is a testament to their commitment to pushing the boundaries of visual communication. As attendees step into their space, they step into a world where LED displays transcend traditional norms, interactivity reshapes engagement, and the power of technology meets the canvas of creativity. This is more than an exhibition; it's an invitation to witness firsthand how Nummax-Libertevision is shaping the future of signage and communication.
Join us for an Enlightening Presentation by Carl Breau, CEO of Nummax-Libertevision!
We're excited to announce a special presentation at SignExpo 2023 that you won't want to miss. On Friday, September 22nd, at 2:00 PM, Carl Breau, the visionary CEO of Nummax-Libertevision, will take the stage to delve into the topic of "Maximize your Business Growth and Sales with Trending Digital Signage Solutions." In a world rapidly embracing digital transformation, this presentation is your gateway to unlocking new dimensions of business expansion. Through insightful case studies, Carl will illuminate the immense potential of integrating innovative digital content into your product portfolio. This session promises to be a roadmap to not just growth, but to flourishing in the realm of digital signage. Join us and discover how to navigate the digital landscape for enhanced success within your existing customer base.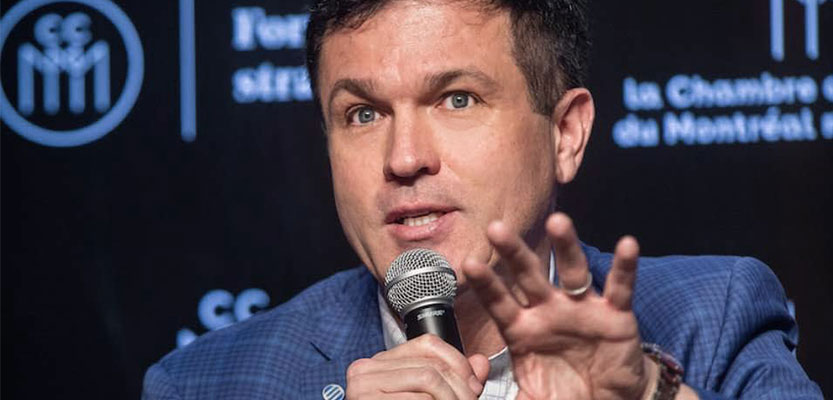 Nummax-Libertevision's presence at SignExpo 2023, located at booth 328, promises to be a spectacle that redefines the possibilities of visual communication. As Mississauga, Ontario, Canada becomes a hub of innovation, attendees can prepare to be inspired, engaged, and immersed in a future where LED displays are more than screens – they're portals to boundless creativity. Brace yourselves for an unforgettable experience as Nummax-Libertevision illuminates the way forward at SignExpo 2023. brand presence, or simply conveying critical information, their LED displays are poised to be the canvas for your imagination.