Reduce the cost of your advertising campaigns with dynamic storefront displays
Designed specifically for storefronts and in-store advertising, the LED Poser Series broadcasts promotions, health procedures, and other dynamic content with a crisp and beautiful image.
As a cost-saving alternative to traditional print posters, our LED Poster easily manages promotions, health procedures, and other dynamic content. Whether you own one store, or a chain of stores, you can effortlessly manage your marketing campaigns with our signature Nummax manager software.
Our LED Posters save you money, increase your sales, and install within minutes.
Are you ready to upgrade your advertising? Take advantage of our affordable Canada-USA-wide shipping, product guarantee and support!
Broadcast multiple
marketing campaigns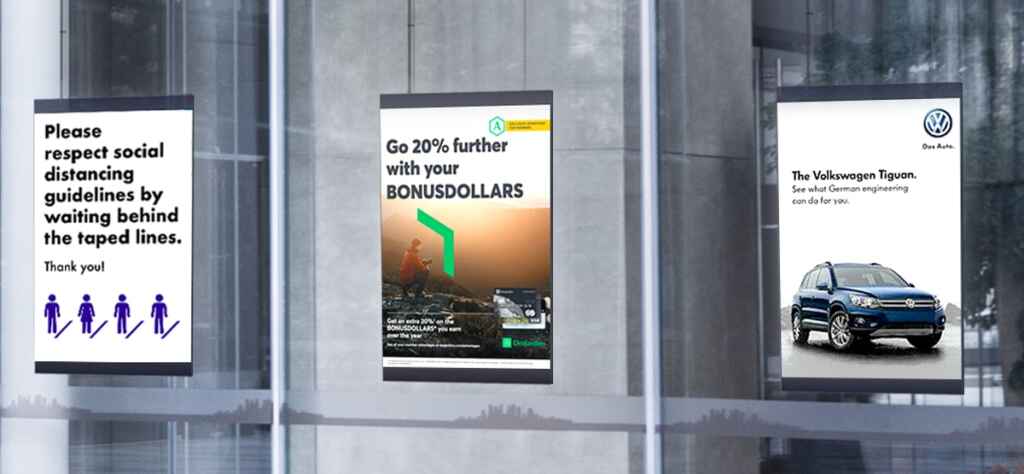 Customized marketing has never been this easy. Configure and deploy multiple marketing campaigns. Offer a local flavor in each franchise or by adapting promotions according to the day, the time of the day or external elements, such as the weather!
Communicate New COVID-19 Measures and Procedures
Use the time where people are lined up in front of stores to communicate the new health and safety measures and new procedures that have been put into place. Show customers how to access, shop or pick up their orders!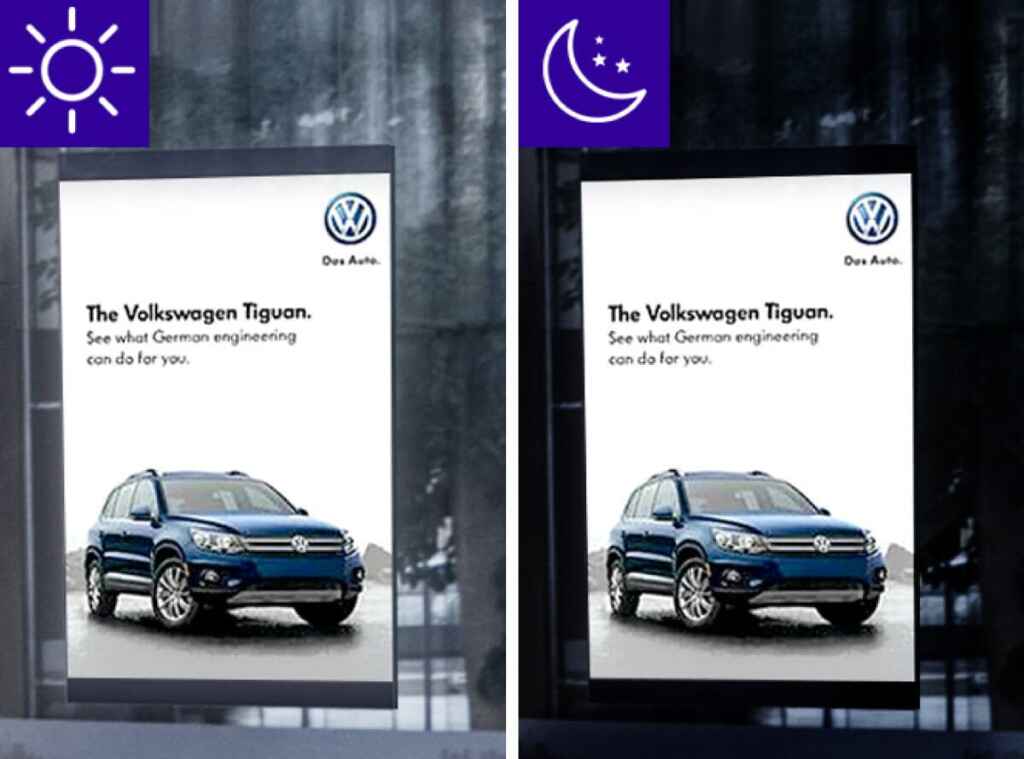 Reach Audience in Any Brightness Condition
With THE LED POSTER PRO, advertisements will look sharp and reach audienxes in any brightness conditions whter it is sunny, cloudy or night.
Effortlessly manage multiple campaigns in real time
With LED Poster Pro, schedule campaigns, create playlists, and monitor initiatives in one easy-to-use interface. Whether it is to update all displays or just some of them, you are just a click away of doing it!
With a price range between 998 $ CAD and 2,398 $ CAD you can simply reallocate a printed poster budget into a real-time marketing machine— and still achieve substantial savings!
| | 2.5mm | 3mm | 4mmMB | 5mm | 4mmHB | 5mmHB |
| --- | --- | --- | --- | --- | --- | --- |
| CAD Prices | 2198$ | 1978$ | 1699$ | 998$ | 2398$ | 1978$ |
| Leasing 48 months | 51.54$ | 46.38$ | 39.84$ | 23.40$ | 56.23$ | 46.38$ |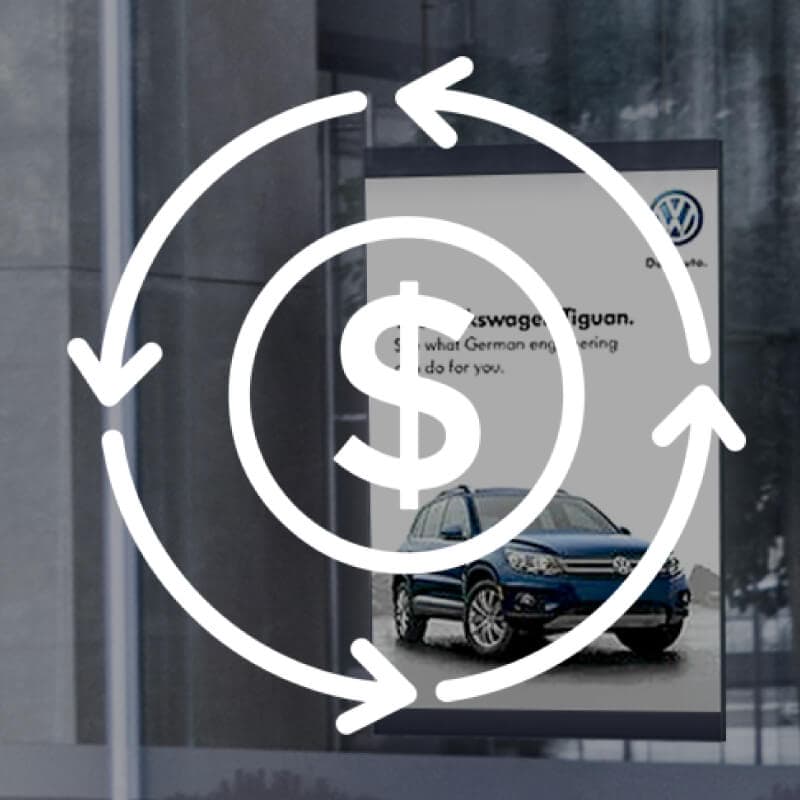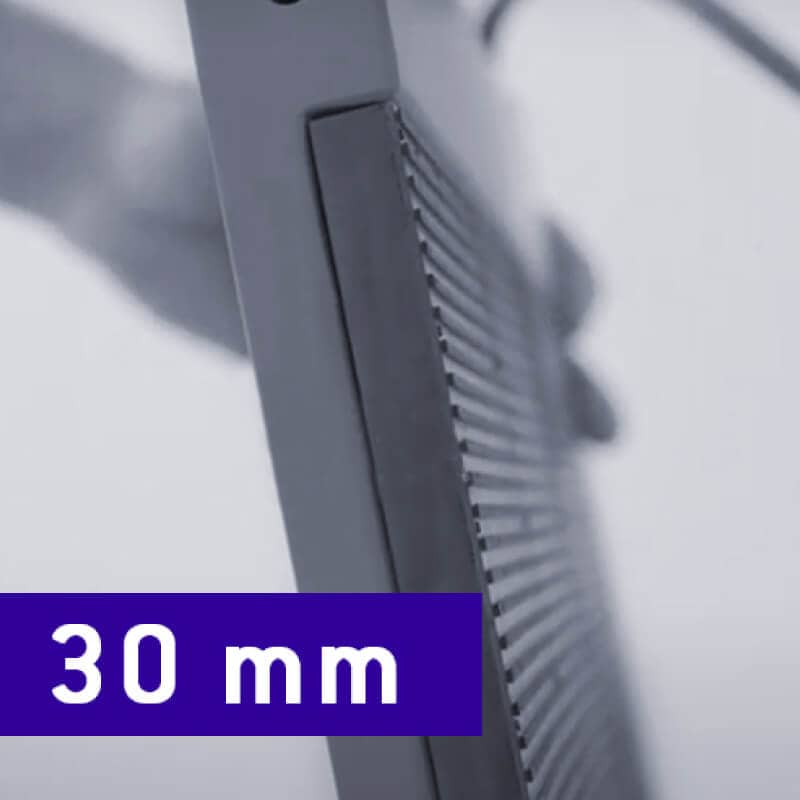 With a thickness of 30 mm, its modern design and sleek installation, the LED Pro Poster will seamlessly blend into a store's brand.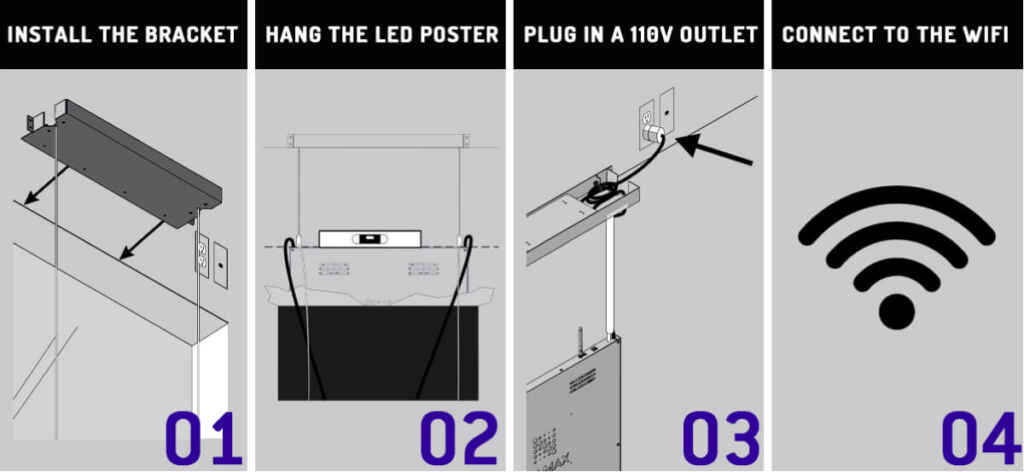 The LED Pro Poster comes with a neat IKEA-style installation guide and a step-by-step video. In just four easy steps, your posters will be up and running. No IT required!
No print,
No waste,
10 year lifespan
With a fast payback and 10-year lifespan, you will focus on creating results-driven marketing initiatives, rather than waste time and money on logistics.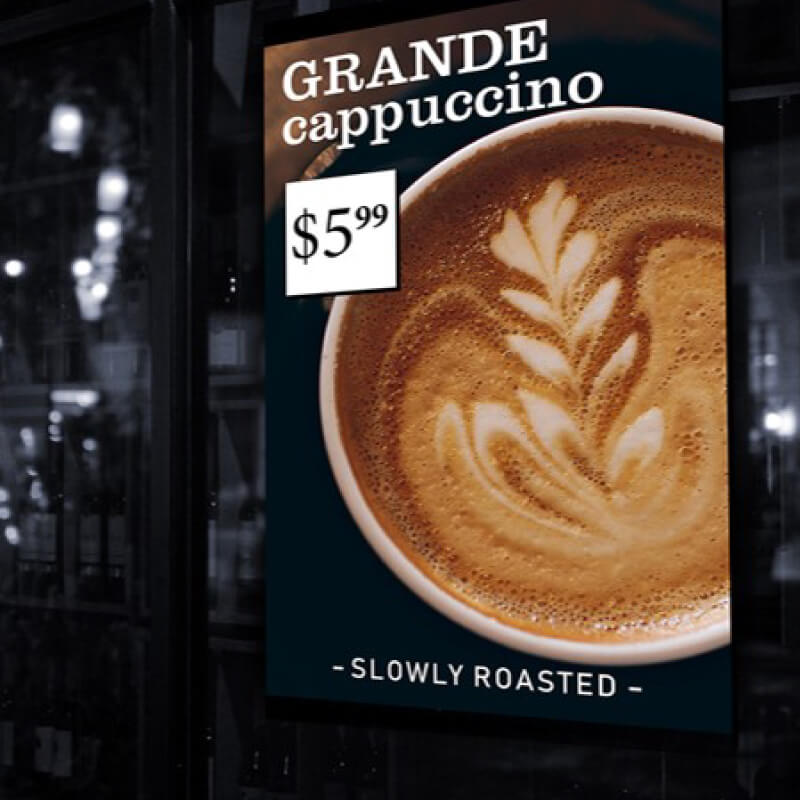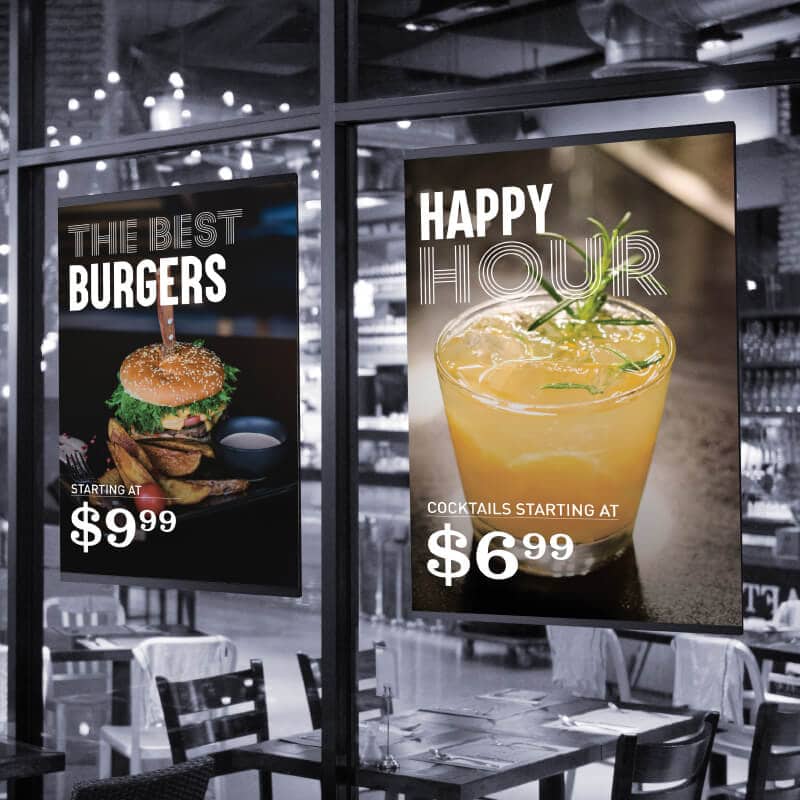 Attract & Engage Customers communicate health
Nummax is your go-to source for all your display and signage needs. Tap into our creativity, affordable and innovative solutions, and business mindset. We'll help you reach a whole new level in broadcasting.
LED Poster Specifications
Easy to install and requires minimal infrastructure
Brightness up to 5,000 nits
Adjustable brightness according to the external environment
Sun readable
Easy to update content remotely or on site
Wi-Fi and hardwire connection
Available on outward broadcasting only or both outward and inward
3-year warranty
10-year lifespan
Nummax Manager Software available to store, manage and schedule content to be broadcasted.
Certified FCC and ETL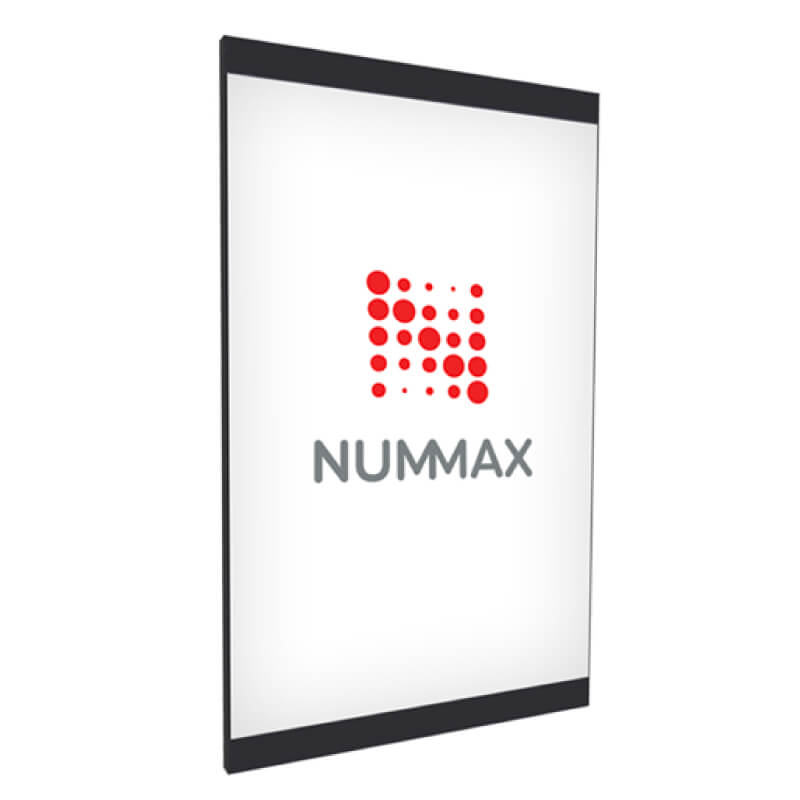 Advantages of digital signage solutions

Economical
Our easy-to-use Management Software, Nummax Manager, lets you remotely plan the broadcast of all types of contents in minutes. Dynamic signage makes it possible to tailor your messages to the time of day or the needs of different markets.

Simple, flexible broadcasting
Up-to-date communication, campaigns that are better received and more effective as a result of cutting-edge technology, which enhances your organization's image.

Eye-catching and attractive
Striking, responsive communication made possible through the display of messages in real time.

Powerful
Optimum return on investment and rapid results through an effective marketing strategy. Dynamic signage will give your messages more impact than ever.