LED PRO Poster
Stop wasting your time managing print poster campaigns and build your own dynamic broadcasting network with the easy-to-install LED PRO Poster.
Broadcast dynamic promotions according to the time of the day
Localize your marketing campaigns
Roll out your marketing campaigns in seconds in all your stores
Make your marketing team works only on selling more (and not managing printing and shipping for all franchisees)
Attract and engage passersby, day and night, at 100+ feet
Installation time: 20 minutes and no IT required!
Plug & play solution
Sleek and thin design
User-friendly content management system
10-year lifespan
3-year warranty on parts and labor
Canadian based company with North American product and support standards
Take advantage of our affordable Canada- and USA-wide shipping, product guarantee and support!
Pixel Pitch & Brightness (nits)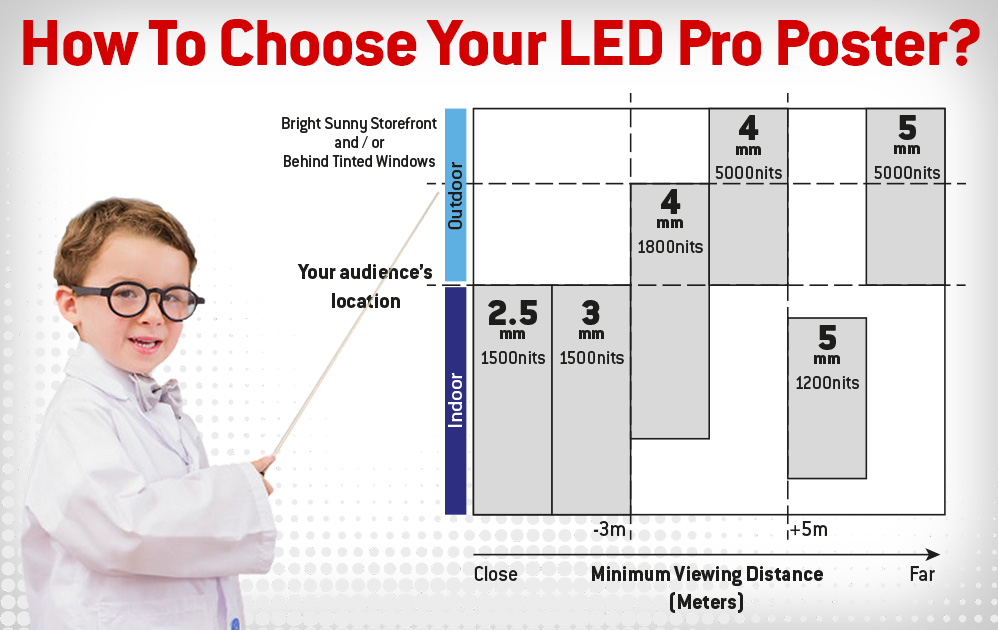 ASK FOR MORE INFORMATION
Thank you for your interest in our product. Please leave us a message and we will get back to you to answer any questions you have within a short delay.

Description
MAKE YOUR STOREFRONT WINDOWS TRULY WORK FOR YOU
Create a broadcasting network at a better price than your print poster campaigns
Why spend your money on print poster campaigns when, for the same price, you can invest in building your own marketing and advertising network? Approach your suppliers to offer them advertising spots and start generating new revenues!
Broadcast marketing campaigns in real time
Be agile in your marketing initiatives and promotions. The Nummax LED PRO Poster comes with a content management platform that enables you to upload, schedule and change your content on one or more LED PRO Posters. Roll out your marketing campaign in real time!
Broadcast timely promotions
We have all already seen beer and chip posters in a convenience store at 8 a.m. Why waste precious storefront space by broadcasting the wrong promotion at the wrong time of the day? With the LED PRO Poster, schedule promotions in a timely manner in order to broadcast promotions according to the time of the day, the day of the week, and the day of the month. Your marketing will evolve from an art to a science!
Attract customers night and day from more than 100 feet away
Be visible 24 hours a day, 7 days a week! In the evening or through tinted windows, print posters are often difficult to see. Even LCD televisions are difficult to read on sunny days. With the LED PRO Poster's brightness of up to 5000 nits, you'll be visible no matter what the outdoor conditions.
Make your advertising eco-friendly using the same solution for the next 10 years
By using the same solution for the next decade, you can focus on adding value and investing 100% into marketing campaigns that will actually increase your sales—not managing printed material that will end up in the trash within a month! This is a great solution to improve your long-term sustainability strategy.
Technical Specifications
Communicate New COVID-19 Measures and Procedures
Use the time where people are lined up in front of stores to communicate the new health and safety measures and new procedures that have been put into place. Show customers how to access, shop or pick up their orders!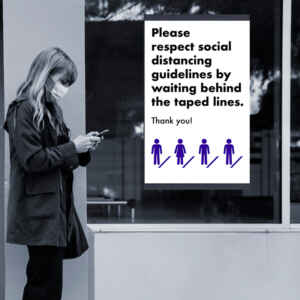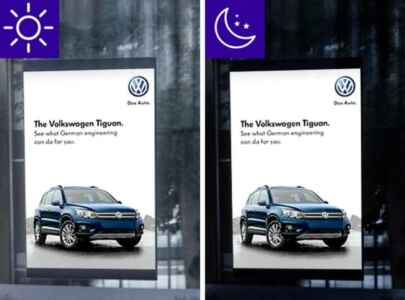 Reach Audience in Any Brightness Condition
With THE LED POSTER PRO, advertisements will look sharp and reach audienxes in any brightness conditions whter it is sunny, cloudy or night.
Fast Payback
With a price range between 998 $ CAD and 2,398 $ CAD you can simply reallocate a printed poster budget into a real-time marketing machine— and still achieve substantial savings!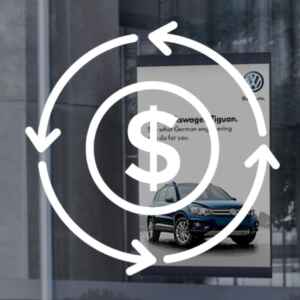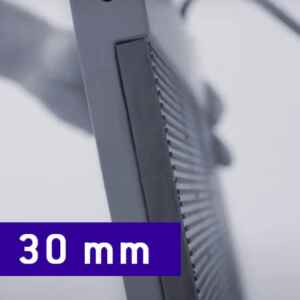 Sleek and Modern Design
With a thickness of 30 mm, its modern design and sleek installation, the LED Pro Poster will seamlessly blend into a store's brand.
No print,
No waste,
10 year lifespan
With a fast payback and 10-year lifespan, you will focus on creating results-driven marketing initiatives, rather than waste time and money on logistics.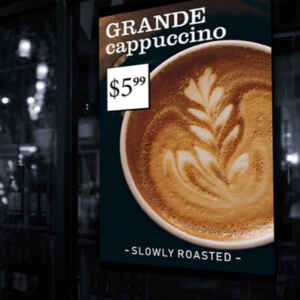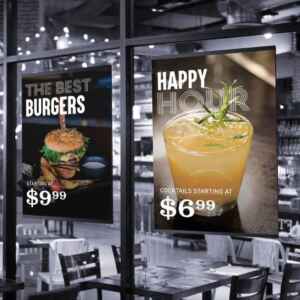 Attract & Engage Customers communicate health
Nummax is your go-to source for all your display and signage needs. Tap into our creativity, affordable and innovative solutions, and business mindset. We'll help you reach a whole new level in broadcasting.